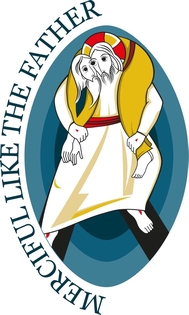 HOW DOES MY PARISH OR SCHOOL GET INVOLVED.
Contact Fr. Chris Malatesta or Msgr. Mike Shershanovich and let them know you are on board! We will list you on our Website as a participating Church or School.
Encourage your people to do ACTS of MERCY throughout the entire Holy Year.
Publicize our Web Page (http://www.campholycross.org/year-of-mercy.html) & Face Book Page (https://www.facebook.com/holyyearactsofmercy).
Distribute ACT of MERCY Cards which will make documentation easy.
Have a collection station of some sort that will make it easy for Parishioners and students to return their documentation.
Separate any monetary donations from the ACTS OF MERCY.
On The First Day of Each month report to Fr. Chris How many ACTS have been performed and how much change has been collected. Deposit any donations at your parish/school which will be combined at a later date.
Display results in your parish/school. (Idea - St. Agnes plans to have a bulletin board dedicated to this project. For every card returned we will staple it to the board. St. Joe plans to display a cross and staple the cards to the cross.
We will notify each parish/school of our ongoing progress so that we can publicize in the bulletins how we are doing toward making the goal of One Million Acts of Mercy.
Send your suggestions and we will update the
PROMOTE, PROMOTE & PROMOTE THIS OPPORTUNITY.
---