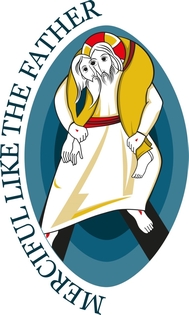 Million Acts of Mercy
Pope Francis has announced an extraordinary jubilee, a Holy Year of Mercy to highlight the Catholic Church's "mission to be a witness of mercy".
Holy Year of Mercy December 2015-November 2016
CATHOLIC PARISHES THROUGHOUT BERKSHIRE COUNTY ARE INVITED TO JOIN TOGETHER TO
COMPLETE ONE MILLION ACTS OF MERCY
DURING THE HOLY YEAR.
AS CATHOLIC CHRISTIANS WE ARE CALLED TO BE GOOD STEWARDS SHARING OUR TIME, TALENT AND TREASURE TO DO THE WORK OF THE CHURCH. OUR GOOD DEEDS AND ACTS OF MERCY HAVE A RIPPLING EFFECT IN OUR AREA. OFTEN WE DO NOT KNOW HOW ONE KIND ACT BENEFITS ANOTHER. TO DEMONSTRATE THIS PRINCIPAL, WE WILL COLLECT MONEY DURING THIS YEAR AND AT THE END OF THE HOLY YEAR USE THE MONEY FOR FURTHER ACTS OF MERCY. EACH PARTICIPATING PARISH OR SCHOOL WILL HAVE A VOTE ON HOW THIS MONEY IS USED. MAKE A DONATION NOW.

HOW DO I PARTICIPATE
Complete Act of Mercy
Record Act of Mercy on A Slip of Paper, Business Card (which will be provided), or Sticky Note and Return to Participating Church or School so my Act of Mercy can be counted.
Return Acknowledgement of Act with a small donation of change. Net proceeds from donations will go to Charitable Works decided by the Local Deanery. Consider taping a Quarter Dollar to your acknowledgement and return it to your participating Church or School.
Use Social Media - Record your Act of Mercy in writing or take a photo and post to our Facebook Page. (https://www.facebook.com/holyyearactsofmercy).
How often should I do this? Every day. No Act of Mercy is too small or too big. Every single Act should be recorded. Make a list and have some fun doing unto others . . .
No donation is necessary to submit the Act of Mercy.
---